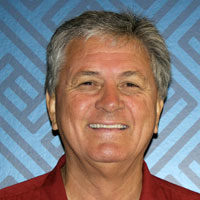 Thomas Aurelio Davis
Director of Business Development for the Center for Educational Innovation
Thomas Aurelio Davis is a former middle and high school bilingual science teacher, coach, administrator, grant writer, businessman and life-long learner. His passions center around mentoring and coaching, equal opportunity for all underrepresented communities, STEM, English Learners; technology for teaching and learning; students with special needs and students at-risk of not completing their education.
Tom currently serves as Director of Business Development at the Center for Educational Innovation in New York and has served in the same capacity for both the California Association of Latino Superintendents and Administrators (CALSA) and the Association of Latino Administrators and Superintendents (ALAS).
His primary goals are to keep the nonprofit organization financially stable and to bring innovative products and services to K-12 education. He is also the Founder of Net4EdAccess, an education consulting firm based in San Diego.
Tom is also a board member of Computers 2 Kids San Diego (C2KSD), a San Diego charitable non-profit, working to bridge the digital divide with low income families by providing computers to the home and access to the internet. He is also an advisory board member for Project Tomorrow, a national nonprofit with a vision to ensure that today's students are well prepared to be tomorrow's innovators, leaders and engaged citizens of the world.
Tom is an avid basketball player and represents Mexico on the Over 64 National Basketball Team which finished sixth in the FIMBA World Championships in Helsinki in 2019.