Course Title
PDSI  – Creating a Caring Learning Environment in the Classroom
3 Credits Available
Course Information
Date: June 15 – 19, 2020
Time: 8AM – 6PM daily
Location:
Lansing Catholic High School
501 Marshall St
Lansing, MI 48912
Credits Available: 3
Summer Institutes presents
Lansing, MI (Formerly Okemos)
This rejuvenating conference includes everything you've grown to expect from SI and more.
Relational Equity
Relevant Standards-Based Presentations
Interesting PLC Collaboration Component
Place Based Education Day Trips
Effective Implementation of the Common Core
Important Wellness Activities
Innovative Technology
Replenish, Rejuvenate & Remember Why You Teach.
Course Information
3 Semester University of the Pacific Graduate Level Credits
Three-credit class is a forty-five hour week (3 semester units = 4.5 quarter credits).
University of the Pacific (non-profit/WASC approved)
Save money with Early Bird registration and Group Rates! (3 or more from the same school)
The Summer Institutes Difference
Attending a Summer Institutes Conference provides more than just a way to earn additional teaching certification credits, opportunities to earn salary advancement credits, or obtaining professional clock hours. We want to be your partner throughout your continuing education journey. Whether it's listening to one of our engaging presenters, attending a PBE (Place Based Education) workshop, sharing peer expertise in PLC's, or participating in a wellness activity or stress reduction class,  we're committed to providing you with the maximum return on your investment. You'll leave our conferences feeling refreshed, replenished, and rejuvenated. Bottom line: we care about you!
Salary Advancement Credits Teaching Certification Credits Wellness Options Stress Reduction Place-Based Education
Featured Presenter: Pam Shafer-Brown
Spend a day with Classroom Management Strategies Facilitator, Pam Shafer-Brown.
Pam Shafer-Brown is a graduate of Lansing Public Schools and attended MSU for her BA and MA in Education. She taught 30 years for the Lansing Public Schools: Five years as a Certified Support Specialist at the Hill Vocational Education Center and 25 years at Everett High School as a Spanish Teacher.
Pam served as an instructional coach working with teachers on classroom management and instructional strategies during her last two years with Lansing Public Schools.   She currently facilitate workshops on classroom management strategies with a focus on Assertive Discipline in Lansing School District. Pam's 32 years of classroom experience formed her desire to address the struggles that educators have in today's classroom with a proactive approach to discipline.
Don Fogle
SEL training, Educational Entertainer and Comedian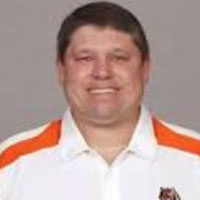 Paul Alexander
NFL Football Coach, Presenter
Twesigye Jackson Kaguri
Featured: CNN Heroes, TIME Magazine, and The Christian Science Monitor
Site Coordinator: Dick Comar
Dick Comar will be facilitating the Lansing SI Conference.
Dick will be covering the follow topics during the summit:
    

Relationship building based on care, hope & trust

    

Mindfulness practices to decrease stress

    

Social & Emotional Wellness

    

Subject/Grade level PLC Facilitator

    

Place Based Education

    

Wellness Education
This event will take place at Lansing Catholic High School located at 501 Marshall St, Lansing, MI 48912.
The STEAM Education Movement in Schools
STEAM education is gaining popularity in schools across the country. Learn how students are benefitting from educators who have begun adopting this framework.
From STEM…
"Hard at work at Summer Institutes."
Film provided by Alex Kajitani, California Teacher of the Year and nationally known as "The Rappin' Mathematician" http://alexkajitani.com