Don Fogle
SEL training, Educational Entertainer and Comedian
Don Fogle is an educational entertainer, World Frisbee Champion and teacher of SEL, neurokinetics, circus and movement arts. Don has presented for more than 5,000 schools nationwide.
Aspire to inspire your students by creating a positive atmosphere in your classroom.
Integrate social and life skills within your regular curriculum by adding movement and fun in a success oriented setting. Develop positive thought and behavior patterns by connecting your students emotionally to the content and purpose of your lessons. Guaranteed to put new tools in your teacher's tool belt. This is a movement learning session. Bring athletic footwear and be ready to MOVE!      
His resume includes:
35 years as program director, curriculum designer and educational entertainer with W.E.C.A.R.E. Sports Programs.
3 years co-director, curriculum designer, teacher and lead artist for Kid Konnection Circus Arts Program, a federal youth at risk program co-sponsored by The Oregon Coast Council for the Arts and the Oregoe State University extension office, Newport, Or.
Keynote speaker and presenter at state and national educational conferences, including Summer Institutes.
Featured on Good Morning America and KOMO TV Seattle's Frontrunners.
Other Members
Featured: CNN Heroes, TIME Magazine, and The Christian Science Monitor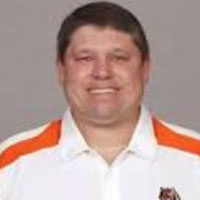 NFL Football Coach, Presenter