Course Title
PDSI 9969 – Student Engagement, Enriching the Learning Environment
3 – 4 Credits Available
Course Information
Date: June 22 – 26, 2020
Time: 8AM – 6PM daily
Location:
Ridgeview High School
4555 SW Elkhorn Avenue
Redmond, OR 97767
Credits Available: 3 – 4
Summer Institutes presents in:
Redmond, OR
This rejuvenating conference includes everything you've grown to expect from SI and more.
Replenish, Rejuvenate & Remember Why You Teach
Trauma Informed Strategies
Relational Equity Training
PLC Collaboration Components, including Teacher Empathy
From STEM to STEAM: Place-Based Education Trips
Innovative Technology
Relevant Standards-Based Presentations
Important Wellness Activities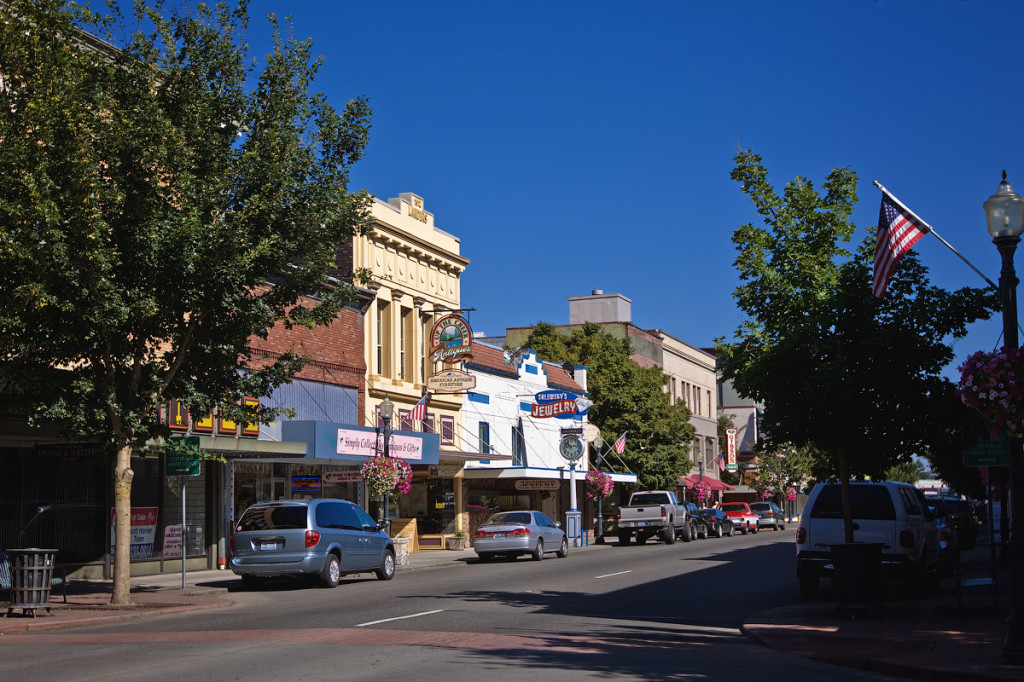 Course Information
3 credits (45 hours) – Passing grade: Attendance & journaling.


Letter grade: Passing requirements, plus written reports on presenters

4 credits (60 hours) – Passing grade & letters grades same as 3 credits, plus one PBE Day or independent study book reading/report.
University of the Pacific (non-profit/WASC approved)
Save money with Early Bird registration and Group Rates! (3 or more from the same school)
The Summer Institutes Difference
Attending a Summer Institutes Conference provides more than just a way to earn additional teaching certification credits, opportunities to earn salary advancement credits, or obtaining professional clock hours. We want to be your partner throughout your continuing education journey. Whether it's listening to one of our engaging presenters, attending a PBE (Place Based Education) workshop, sharing peer expertise in PLC's, or participating in a wellness activity or stress reduction class,  we're committed to providing you with the maximum return on your investment. You'll leave our conferences feeling refreshed, replenished, and rejuvenated. Bottom line: we care about you!
"In my 25 years of evaluating educator conferences, nobody does it as well as Summer Institutes."
Dr. Rich McBridge, Superintendent – 2014 National President AESA
Salary Advancement Credits Teaching Certification Credits Wellness Options Stress Reduction Place-Based Education
FEATURED PRESENTER:  Ingrid Ricks
Harnessing Adversity
Unleashing the Power of Personal Storytelling
 Summer Institutes, the leading provider of heart and soul continuing education courses for educators, has teamed with NYT-Bestselling Memoir Author Ingrid Ricks on an inspirational one-day workshop designed to help anyone who has struggled with trauma induced adversity in their lives and has a personal story they need to tell. Ricks, who lost her eyesight to a blinding eye disease last year, kicks off the day by sharing her journey, her struggles and her realization that adversity can be harnessed into power and used to inspire and help others. From there, she discusses how she found healing and empowerment by writing her memoir, Hippie Boy, and draws on lessons learned from working with more than 2,000 students of every age to help you unleash the power of personal narrative for yourself. This comprehensive workshop includes a variety of on-the-spot writing exercises to help you identify your story and bring it to life so that you can do the same for your students.
You'll learn:
How to Foster Healing, Empowerment and Connections Through Personal Narrative
How to Identify and Structure Your Story
How to Create Story Openings that Grab
How to Develop Your Characters
How to Bring Emotions to Life
The Secrets to Effective Dialogue
How to Show vs. Tell Your Story
Do's and Don'ts For Bringing This Program to Your Classroom
About Ingrid Ricks
Ingrid Ricks is an NYT-bestselling author, writing coach, inclusion activist and inspirational speaker who is passionate about leveraging personal storytelling to foster healing, awareness, empathy and change.
Over the past seven years, she has helped more than 2,000 students of every age find healing and empowerment by writing the deeply personal stories they needed to tell, and has produced seven anthologies in partnership with high schools to raise awareness about the serious challenges today's youth face.
Ingrid, who views personal storytelling as the key to healing and unity in today's divided world, has teamed with Summer Institutes since 2015 to bring her personal narrative workshops to educators through live conferences and online courses. She also teams with other organizations throughout the Pacific Northwest.
Ingrid's books include the coming-of-age memoir, Hippie Boy: A Girl's Story, and Focus, a memoir about her journey with the blinding eye disease Retinitis Pigmentosa. She has also ghostwritten several memoirs and has shared stories from her childhood on Salon and NPR.
For more information, visit www.ingridricks.com, www.summerinstitutes.com
What People Are Saying:
"I recently had the pleasure of hearing Ingrid Ricks give a keynote speech at a conference for youth service providers. Ingrid held us all spellbound as she spoke of transforming students' lives through personal storytelling. After Ingrid's keynote, I sought her out so I could get more tips. Without a doubt, hearing Ingrid's keynote has changed my approach for working with young people who have faced difficult challenges."  – Jerry Sherk, Youth Mentoring Consultant and Trainer
"Yesterday was such a gift—not just for the students, but also for me. I left feeling so grateful for your presentation and being able to work for a grant that allows such experiences to happen for students." – Sara Cameron, GEAR UP Success Coordinator, Cascade High School
"The best word I could use to describe our time together is "magical." You are an amazing, gifted and patient teacher. I never thought I'd actually write my Memoir.  But this weekend gave me hope, and having the chance to work with you 1:1 gave me confidence. You really are an inspiration." – Sarah Haggard, founder and CEO of Tribute
"I was in your Hugo House class and absolutely loved hearing you speak. I could have listened to you for hours. I also found it very helpful to write that short little piece on conflict that you had us do, particularly in light of what you'd shared with us. Thank you!" – Marisol Trowbridge
"The course was amazing and created a very safe space for me to explore a very difficult time." – Bonnie Wakerman, middle school science teacher
"Thank you for pushing me to express my feelings both positive and negative through writing. This class has brought me a ton of joy and I didn't view it as work but a joyful opportunity to grow and learn new writing techniques" – Ashley Greene, teacher
"Thank you for your inspiration and for pushing me to tell my story." – Jose Saenz, high school Spanish teacher
 "I want you to know that your presentation was the most powerful for me from the whole week. My brain is already trying to tweak my personal narrative writing unit to get my students to dig deeper. On a personal note, you have encouraged me to start addressing some of my "demons" through writing. Thank you." – Tracy Foltz, teacher, Howells, Michigan
"You had a huge impact on me and I spent the entire first week of my school year doing nothing but building community and getting students to tell their stories. I believe it made a big difference and my students know each other on a much deeper level than ever before." – Sarah Buhr
Elizabeth Bouvier-Fitzgerald, LPC
Elizabeth Bouvier-Fitzgerald is a licensed clinician, trainer and speaker. She earned a dual master's degree from Lesley University in expressive psychotherapies and clinical mental health and has over 16 years' experience working with people across the lifespan to help them achieve their goals. She conducts trainings on trauma-informed theory and practice to help us understand how trauma separates us from love and what we can do to find our way back. Elizabeth identifies as provider with lived experience of trauma, poverty, resilience and most importantly, hope.
The Resolution Diamond Plus: In this half-day training we'll explore the impact of trauma, adversity and chronic stress on our relationships with students, coworkers and ourselves AND learn some new skills for living our best life. Staff will leave with tools and resources that can used for their own health and wellness and can also be shared with students.
Some takeaways you can expect:
We'll look at how trauma and chronic stress affect brain development and behavior in adults and kids.
We'll identify protective factors and ways we can build them into our daily routines.
We'll learn some strategies for promoting non-violent conflict resolution.
We'll gain a deeper understanding of barriers to resilience and identify solutions for creating breakthroughs!
Angela Allen, Talented and Gifted Education Specialist – Leading the Talented and Gifted
Scott Ricardo, President and Founder of Summer Institutes – Relationship Building and Empowering (At-Hope) Students to Self-Manage 
Jennifer Jorgensen  –  Financial Adivosr, VALIC, Reducing Financial Stress
Site Coordinator: Maegan MacKelvie
Maegan MacKelvie will be facilitating the Redmond SI Conference.
Maegan will be covering the follow topics during the summit:
    

Relationship building based on care, hope & trust

    

Mindfulness practices to decrease stress

    

Social & Emotional Wellness

    

Subject/Grade level PLC Facilitator

    

Place Based Education

    

Wellness Education
The STEAM Education Movement in Schools
STEAM education is gaining popularity in schools across the country. Learn how students are benefitting from educators who have begun adopting this framework.
From STEM…
"Hard at work at Summer Institutes."
Film provided by Alex Kajitani, California Teacher of the Year and nationally known as "The Rappin' Mathematician" http://alexkajitani.com
This event will take place at Ridgeview High School, 4555 SW Elkhorn Avenue, Redmond, OR 97767
.