Course Title
PDSI – Student Engagement, Enriching the Learning Environment
3 – 4 Credits Available
Course Information
Date: June 22 – 26, 2020
Time: 8AM – 6PM daily
Location:
Redmond High School
675  SW Rimrock Way
Redmond, OR 97756
Credits Available: 3 – 4
Summer Institutes presents
Redmond, OR
This rejuvenating conference includes everything you've grown to expect from SI and more.
Relational Equity
Relevant Standards-Based Presentations
Interesting PLC Collaboration Component
Place Based Education Day Trips
Effective Implementation of the Common Core
Important Wellness Activities
Innovative Technology
Replenish, Rejuvenate & Remember Why You Teach.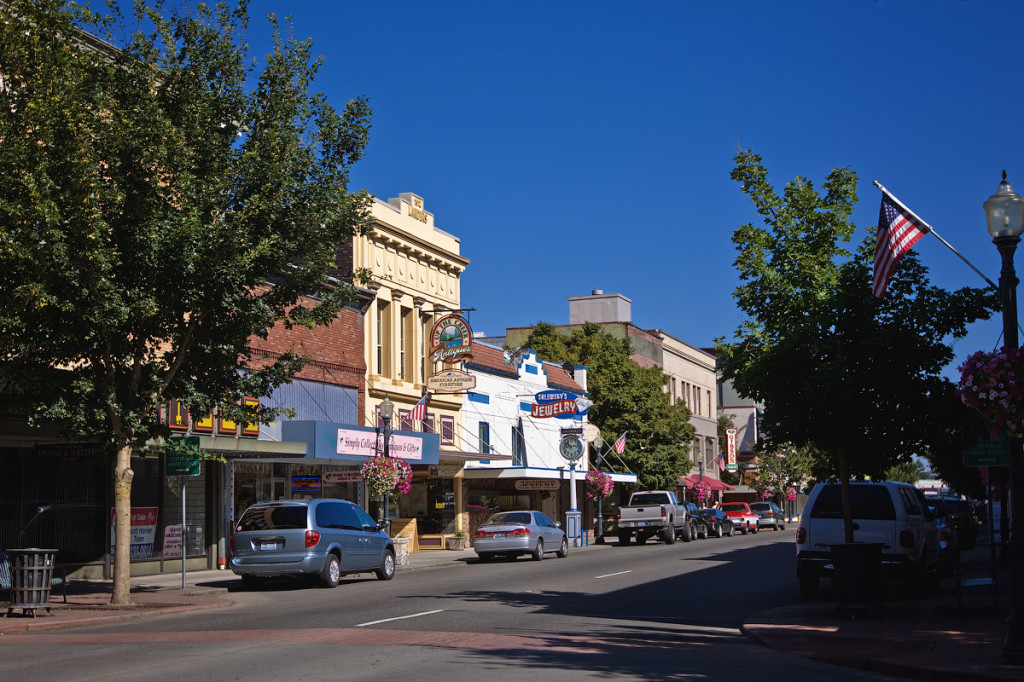 Course Information
3 credits (45 hours) – Passing grade: Attendance & journaling.


Letter grade: Passing requirements, plus written reports on presenters

4 credits (60 hours) – Passing grade & letters grades same as 3 credits, plus one PBE Day or independent study book reading/report.
University of the Pacific (non-profit/WASC approved)
Save money with Early Bird registration and Group Rates! (3 or more from the same school)
The Summer Institutes Difference
Attending a Summer Institutes Conference provides more than just a way to earn additional teaching certification credits, opportunities to earn salary advancement credits, or obtaining professional clock hours. We want to be your partner throughout your continuing education journey. Whether it's listening to one of our engaging presenters, attending a PBE (Place Based Education) workshop, sharing peer expertise in PLC's, or participating in a wellness activity or stress reduction class,  we're committed to providing you with the maximum return on your investment. You'll leave our conferences feeling refreshed, replenished, and rejuvenated. Bottom line: we care about you!
Salary Advancement Credits Teaching Certification Credits Wellness Options Stress Reduction Place-Based Education
Featured Presenter: Don Fogle
Spend a day with SEL training, Educational Entertainer and Comedian, Don Fogle "Teaching with a Higher Purpose."
Don Fogle is an educational entertainer, World Frisbee Champion and teacher of SEL, neurokinetics, circus and movement arts. Don has presented for more than 5,000 schools nationwide.
Aspire to inspire your students by creating a positive atmosphere in your classroom.
Integrate social and life skills within your regular curriculum by adding movement and fun in a success oriented setting. Develop positive thought and behavior patterns by connecting your students emotionally to the content and purpose of your lessons. Guaranteed to put new tools in your teacher's tool belt. This is a movement learning session. Bring athletic footwear and be ready to MOVE!      
His resume includes:
35 years as program director, curriculum designer and educational entertainer with W.E.C.A.R.E. Sports Programs.
3 years co-director, curriculum designer, teacher and lead artist for Kid Konnection Circus Arts Program, a federal youth at risk program co-sponsored by The Oregon Coast Council for the Arts and the Oregoe State University extension office, Newport, Or.
Keynote speaker and presenter at state and national educational conferences, including Summer Institutes.
Featured on Good Morning America and KOMO TV Seattle's Frontrunners.
Additional Presenters coming soon.
Site Coordinator: Maegan MacKelvie
Maegan MacKelvie will be facilitating the Redmond SI Conference.
Maegan will be covering the follow topics during the summit:
    

Relationship building based on care, hope & trust

    

Mindfulness practices to decrease stress

    

Social & Emotional Wellness

    

Subject/Grade level PLC Facilitator

    

Place Based Education

    

Wellness Education
This event will take place at Redmond High School, 675  SW Rimrock Way, Redmond, OR 97756
.
Other Conferences in Oregon
<!- View not found ->
The STEAM Education Movement in Schools
STEAM education is gaining popularity in schools across the country. Learn how students are benefitting from educators who have begun adopting this framework.
From STEM…
"Hard at work at Summer Institutes."
Film provided by Alex Kajitani, California Teacher of the Year and nationally known as "The Rappin' Mathematician" http://alexkajitani.com