2022 National Conference
PDSI 9943, "Replenish, Rejuvenate & Remember Why You Teach"
A full five-day experience
Educator Wellbeing Conferences & Accelerating Academic Achievement
for 35 years (1987)
Looking for relevant interesting professional development, college credits and rejuvenation? Why not get all three at summer Institutes?
About this conference
Interactive SI family SEL stress reducing components
New PTCMS: Team Classroom Management System
Being in the now
Enhancing the group climate and culture of our schools
Capturing effort
Do you control your mind or does your mind control you?
Reducing the fear of failure
Live virtual or on-demand track options
University of Pacific Graduate Level Credits
3 credits (45 hours) – Passing grade: Attendance & journaling.
Letter grade: Passing requirements, plus written report on presenters
4 credits (60 hours) – Passing grade & letter grades same as 3 credits, plus one independent study book reading/report on Ingrid Rick's Book, Focus.
Clock Hours Available – Register for Conference Only and contact North Central ESD.
Additional Links & Materials
Course Information
Course title: PDSI 9943
Replenish, Rejuvenate & Remember Why You Teach
On-Demand
Location: Online
REGISTER NOW
Ingrid Ricks, New York Times Best Selling Author
Seizing the Power of Now
Utilizing several interactive exercises, Ricks will help you:
Rewrite the Negative Stories You Tell Yourself
Strip Fear of its Power
Turn Your Adversity into an Asset
Embrace Change
Go For it – Whatever IT is
"I LOVE That Guy!"
Katie Couric, CBS Evening News
Alex Kajitani, Speaker, Author & California Teacher of the Year
Owning It: Proven Strategies to Stress Less, Teach More & Love What You Do
Join Alex for an inspiring and energizing morning to help you be a highly effective educator who loves what you do. Specific topics include how you can:
Engage students with easy-to-implement, high-leverage strategies that have a big impact on learning.
 Manage the classroom environment with confidence and creativity, so students learn in an atmosphere of positivity and safety.
Create a classroom culture where student thrive.
Interact with colleagues in ways that are productive and healthy, and avoid mid-year burnout!
Barbi Riggs, Sweet Home Unified School District
From Para Educator to District Administrator, Building Trusting/Caring Teams
Strong relationships allowed teaching in a pandemic to be successful.
Communication was the key to reaching students in person or through hybrid teaching.
Wellness needs to not only be important for our students but for ourselves as educators.
Mark Speckman, International Inspirational Presenter/Coach
Figure It Out
Recognize interconnectedness of motivation, attitude, talent and potential
Can we motivate students?
Power of potential
Awaken ability to "Figure it Out"
Coach Golden Pat Ruel, Seattle Seahawks World Champion/Author
Does Your Brain Control You or Do you Control Your Brain?
Scott Ricardo, President/Founder Summer Institutes
Positive Team Classroom Management System
Building Caring Relationships
Establish a Concept of Team
Maximizing Teaching Time
100% Student Engagement in Seconds
An unconference is a participant-driven meeting. The term "unconference" has been applied, or self-applied, to a wide range of gatherings that try to avoid hierarchical aspects of a conventional conference, such as sponsored presentations and top-down organization.[1][2]
Place-based education (PBE) immerses students in local heritage, cultures, landscapes, opportunities and experiences, using these as a foundation for the study of language arts, mathematics, social studies, science and other subjects across the curriculum. PBE emphasizes learning through participation in service projects for the local school and/or community.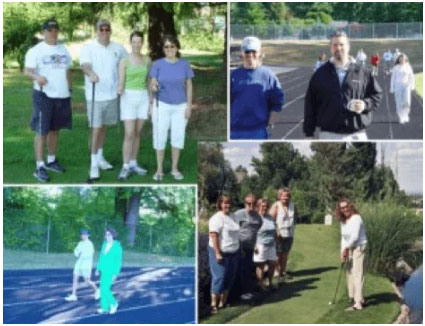 All participants will be encouraged to participate in 2 hours of self-care wellness at the end of each day.